MedCore helps our clients build and streamline their own revenue cycle management team. 
Take Your First Step Today
We can show you how working with MedCore can vastly improve your revenue efficiency today.  Reach out and one of our team members can answer any questions you may have. 
The Current Model of Revenue Cycle Management is Broken
Revenue Cycle Management is essential to the daily function of every healthcare organization. However, the traditional model is broken. Many healthcare organizations choose to outsource their medical coding, billing, and collections to a third-party billing company. However, doing so can cost health organizations thousands of dollars. Furthermore, many billing companies lock health organizations into long-term contracts and take a substantial percentage of their net collections.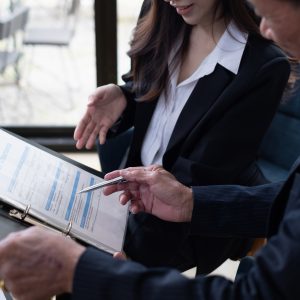 Schedule a free consultation with our healthcare administration experts today.
Revolutionizing your medical billing with MedCore allows providers to focus on what matters most: patient care.
MedCore Offers a Better Approach
MedCore helps our clients build their own revenue cycle management team. We give our clients control over their billing so they do not have to outsource it to a third party. Partnering with MedCore offers many benefits for companies looking to optimize their operations.
MedCore does not lock our clients into contracts. We charge hourly for our revenue cycle professionals, making working with MedCore a streamlined, simple solution that saves you money. By doing so, we enable our clients to stop paying a percentage of their net collections. This saves health organizations thousands of dollars.
We hold free consultations with our clients to determine which services will best aid their health organizations. Our team of medical billers, coders, collections and prior authorization specialists, medical scribes, and surgery schedulers are ready to help with operations at your organization.
Our team can help you reduce billing and coding errors while increasing revenue. We put our clients in control of their billing with no strings attached.